Posts filed under 'Wingsuit flying'
My list of extreme sports:
BASE Jumping: is very extreme activity that includes a parachute (can be used both parachute and wingsuit) to jump from fixed objects, with unopened parachute like skydiving. The acronym "B.A.S.E." stands for: Building, Antenna, Span, Earth – four categories of objects from which B.A.S.E. jumper can jump.
Bodyboarding: is a kind of wave surfing. But instead of surfboard u have a rectangular piece of hydrodynamic foam.

Shape of board depends on riding style, and rider himself. Wiki says that bodyboarding is fastest growing extreme water sports all over the world.

Canoeing: extreme canoeing (a.k.a whitewater canoeing or whitewater racing). These extreme guys race specialised canoes and kayaks down a dangerous whitewater rivers. There is also such a class like Extreme Canoe racing, that includes much more complicated rapids, leave it for real pros

Cliff Jumping:

Extreme Motorsport: includes activities like supercross, motocross, freestyle motocross.
Activities Travis Pastrana is good at 8)
Free Running: Parkour
Hangliding:
Ice Climbing:
Jet Skis:
Le Parkour: Free running
Extreme Biking:
BMX: Vert, Street, Dirt, Freestyle (Flatland)
Mountain Biking: Downhill, Freeride, Northshore, Slope Style and other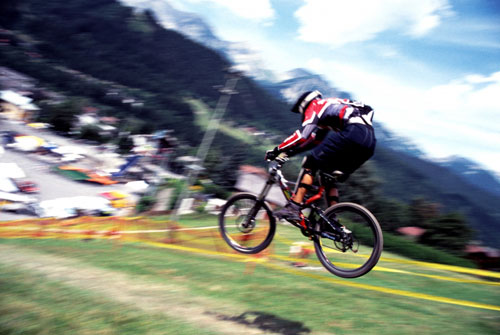 Sand Boarding:
Sand Kiting: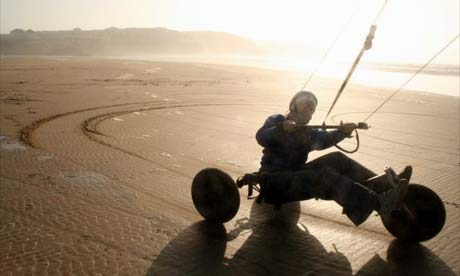 Scootering:
Snowkiting:
Windsurfing:
White Water Rafting:
He wears parachute equipment for basejump, but he flies away on his wings. They call it Wingsuit flying ( birdman suit or squirrel suit)
ow! want to practice wingsuit by myself!